Coronavirus: What You Need To Know.
Click Here for COVID-19 Testing Information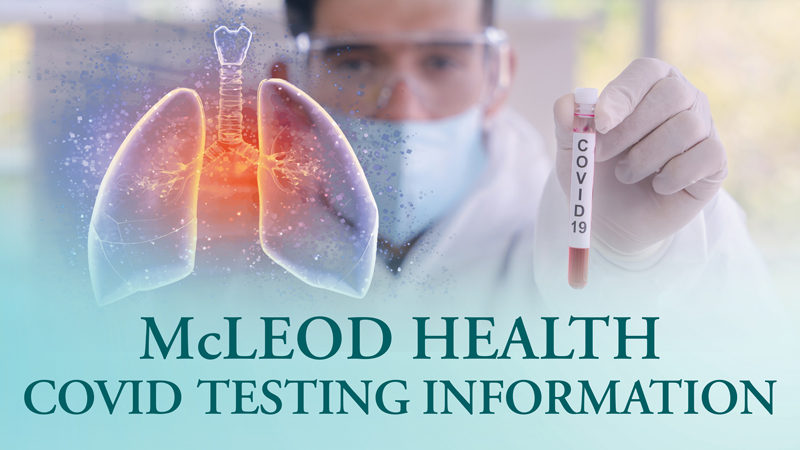 We understand that the Coronavirus has and will continue to impact all our lives in ways we've never imagined. We are all in this together. The one thing you can be sure of in these times is that McLeod Health is prepared to care for all of the communities we serve with the same medical excellence, dedication and compassion we've provided for generations.
We are also committed to keeping you informed and updated on the Coronavirus and strategies for mitigating the spread. The resources below will be updated regularly with new information to keep you in tune to the latest recommendations by national, state, and local agencies.
Access to COVID-19 Information on Social Media
Follow McLeod Health, McLeod Loris Seacoast and McLeod Health Foundation on Facebook for quick access to the most important information on COVID-19. On these pages, you will find videos, blogs, infographics, links and updates from trusted sources and McLeod physicians and staff. You can also follow McLeod Health on Twitter and Instagram for information related to COVID-19.