Stroke Care Within Easy Reach at McLeod
With medical centers from the midlands to the coast, patients and their families will find stroke care, treatment and rehabilitation nearby. A stroke occurs when blood to the brain is blocked or when a blood vessel in the brain bursts. Stroke ranks as the #3 killer in South Carolina and the leading cause of adult disability in the U.S. In 2014, McLeod Regional Medical Center became the first hospital in the region to become certified as a Primary Stroke Center. And we retain that certification to date. In 2019, McLeod Health Cheraw, McLeod Health Clarendon, McLeod Health Dillon, McLeod Health Loris and McLeod Health Seacoast became the first hospitals in the state of South Carolina to become Acute Stroke Ready by DNV GL Healthcare. DNV is a certification body that helps hospitals achieve excellence by improving quality and safety through hospital accreditation.
Spot Stroke Symptoms F-A-S-T. If you know the symptoms of stroke, you might save a life. They are: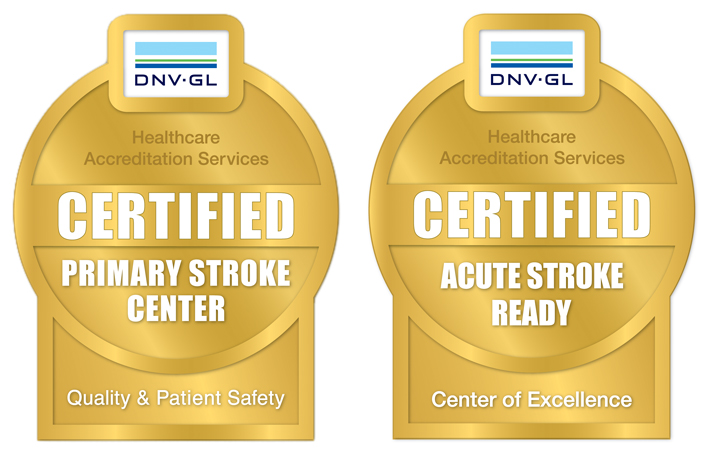 Face – Sudden numbness or weakness of the face.
Arm – Numbness in arms or legs, especially on one side of the body.
Speech – Trouble speaking or understanding speech.
Time – Seek treatment, call 911, as soon as possible. Every minute you wait, the chances of recovery shrink.