McLeod OrthoNOW offers Same-Day Appointments with Orthopedic Providers for Recent Injuries
New Hours:
Monday – Friday: 8AM – 8PM
Saturday: 10AM – 2PM
Sunday: 12PM – 4PM
Visit McLeod OrthoNOW for convenient care and quick access for recent orthopedic injuries. Be seen by leading orthopedic specialists, seven days a week.
Walk-In Clinic
Orthopedic-Trained Providers
Splinting & Casting
Extended Hours
MRI & X-Ray for orthopedic injuries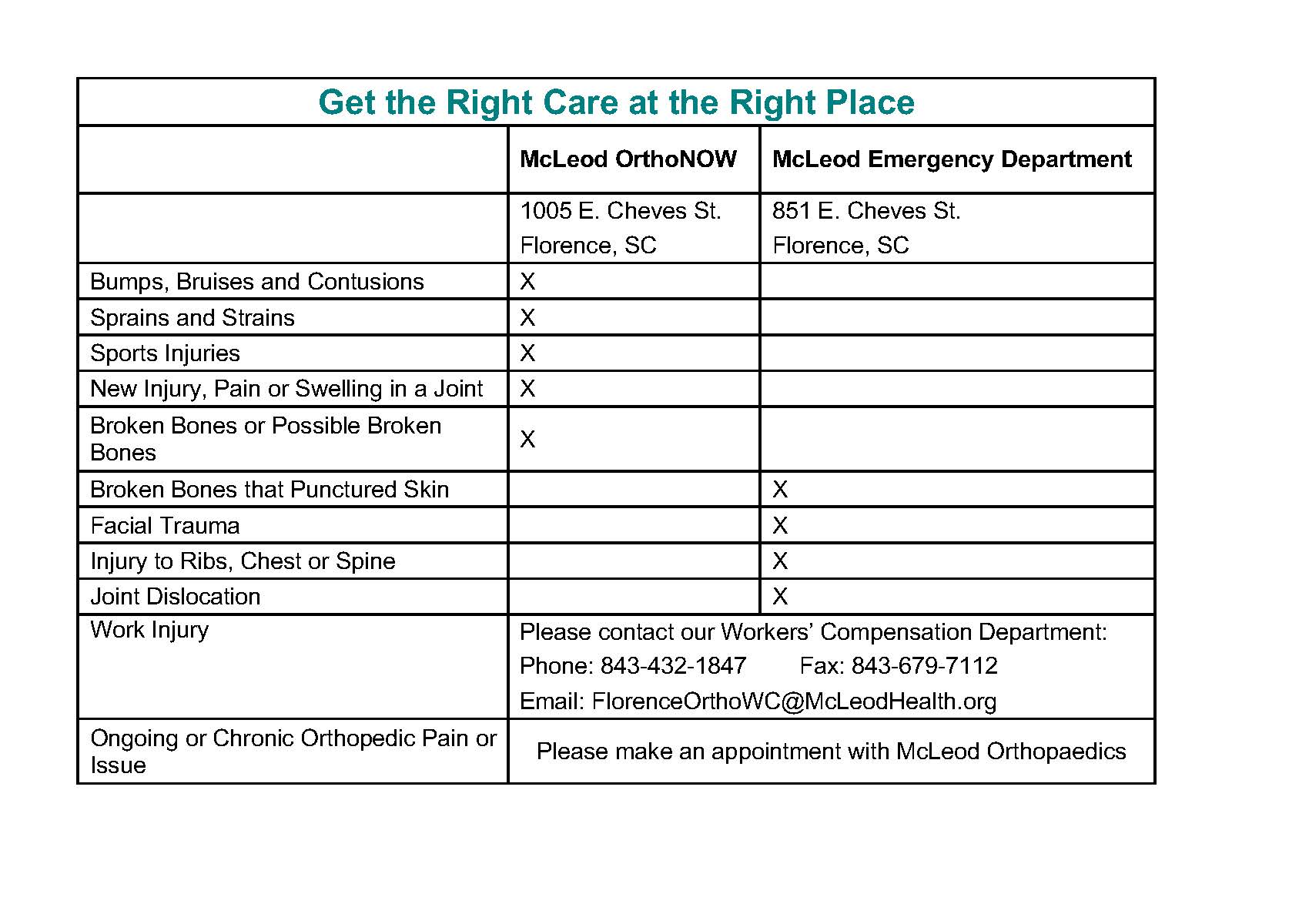 McLeod Orthopaedics
McLeod Medical Park Five, 1005 East Cheves Street, Florence, SC 29506
For chronic or ongoing orthopedic complaints or issues, please make an appointment with McLeod Orthopaedics.
If you experienced a work-related injury, please call to schedule an appointment through our Workers' Compensation Department at 843-432-1847 or email: FlorenceOrthoWC@McLeodHealth.org. Our fax number is 843-679-7112.