McLeod Regional Medical Center Emergency Department HAS MOVED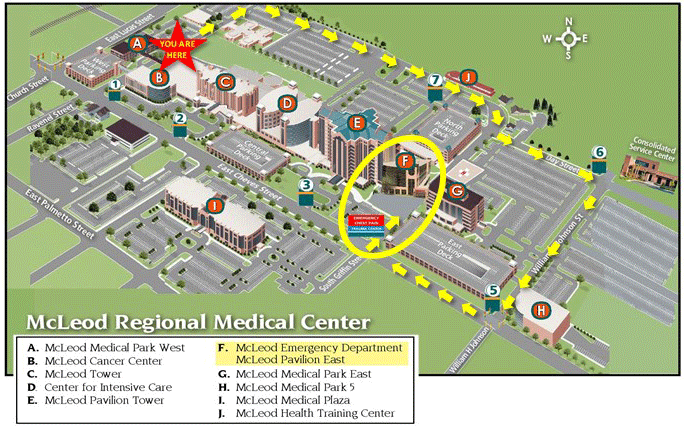 Navigation to the New Emergency Department Location
1. From the previous Emergency Department entrance, head north, away from Cheves Street.
2. Turn right onto Day Street.
3. Continue past the train station.
4. Follow curve to the right and then left.
5. At the stop sign, continue straight.
6. Turn right onto William H. Johnson Street at Sign 6.
7. Turn right at the light at Cheves Street at Sign 5.
8. Turn right at the Emergency and Trauma Sign on Cheves Street.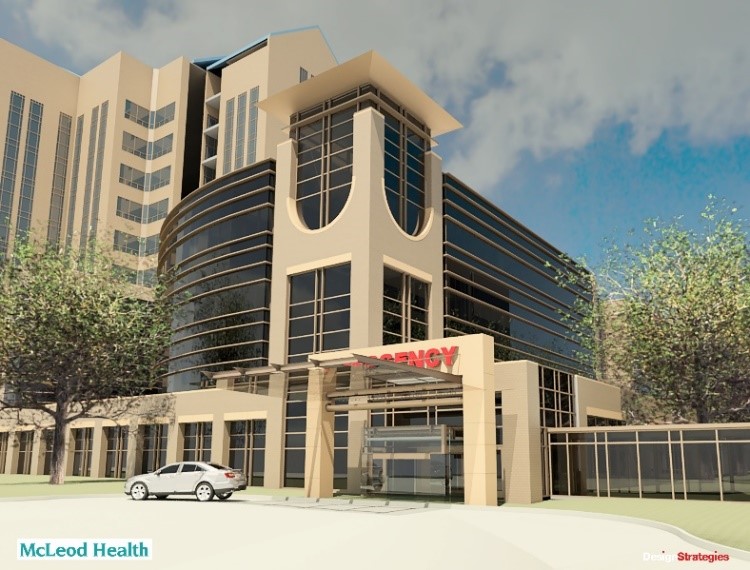 Patient and Family Member Entrance:
Enter at the Emergency and Trauma Sign on Cheves Street between Sign 3 (McLeod Pavilion Tower) and Sign 5 (McLeod Medical Park East). Patient Drop-Off is under the covered awning and parking is available in the adjacent lot and the East Parking Deck.
Emergency and Transport Vehicles:
Enter the McLeod Regional Medical Center campus at Sign 5 (intersection of Cheves and William H. Johnson Streets), continue to Sign 6, turn left onto Day Street, left at the stop sign (at the North Parking Deck), and enter the Ambulance Bay at the rear of McLeod Pavilion East.