If you possess a good level of fitness (because of participation in other sports or fitness programs) you probably could run 6 miles on minimal training. The same is true if you have run a 5K or 8K race in the past. You might be sore the week after a 10K race, but you still could finish.
Sample training program for a novice 5K and 10K runner:
Novice 5K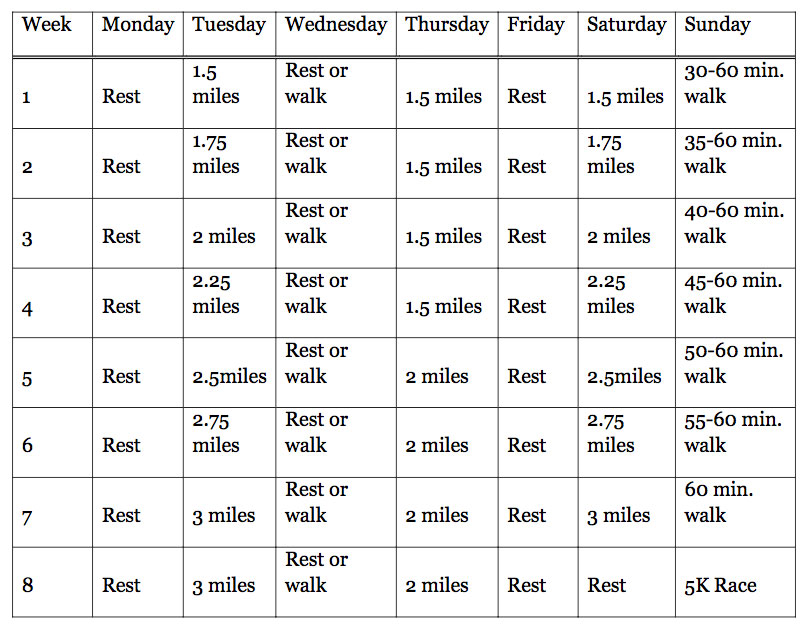 Novice 10K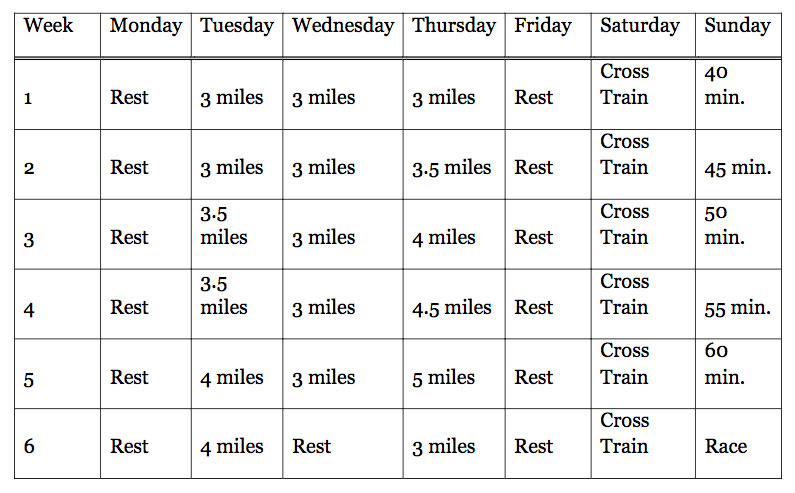 ** The following programs were adopted from Hal Hogdon's 5K/10K training
The information presented is offered only as something to consider in your quest for health and well-being. Always consult your healthcare provider before making any lifestyle changes.