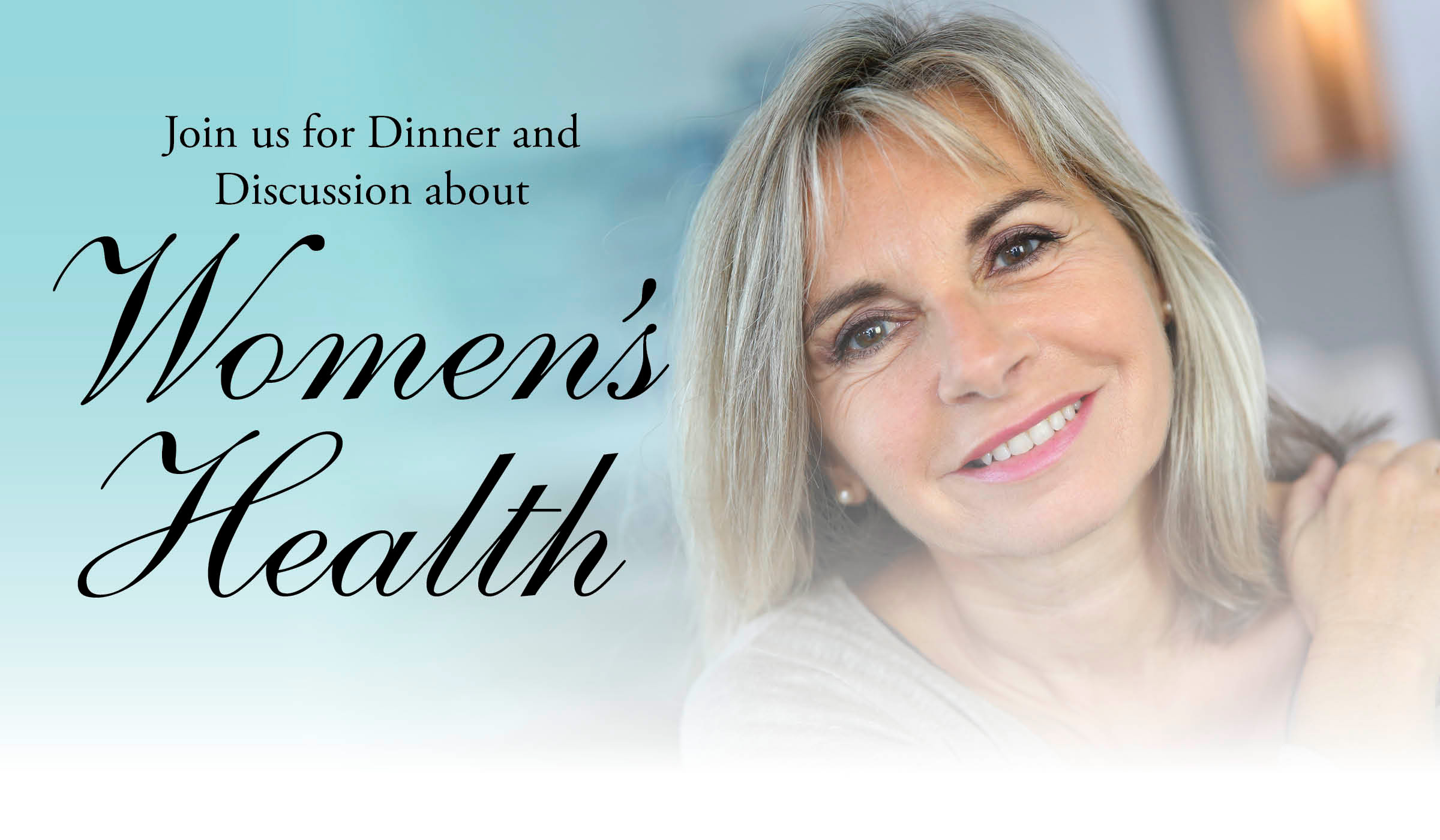 Women's Health Event • Dinner & Discussion
Scroll To Bottom to Register Online
Women have a variety of health needs. At McLeod Health, we want to keep you informed of the latest medical information.
You're invited to join us for an evening of discussion with a panel of McLeod Health experts about common women's health topics including Pelvic Health, Menopause, Colonoscopies, GERD, Annual Physicals & Screenings, Diabetes, Stroke, PAD, Heart Health & more.
Registration is required. Scroll to bottom to complete online registration. There will be an opportunity for you to ask our panel experts questions. We encourage you to come with questions and feel free to submit your question(s) about women's health concerns on the form below.
Thursday, June 13, 2019 | 6:00 p.m. – 8:00 p.m.
Check in begins at 5:30 p.m.
McLeod Seacoast Conference Center • 4000 Highway 9 East, Little River, SC 29566
Panel of McLeod Health Experts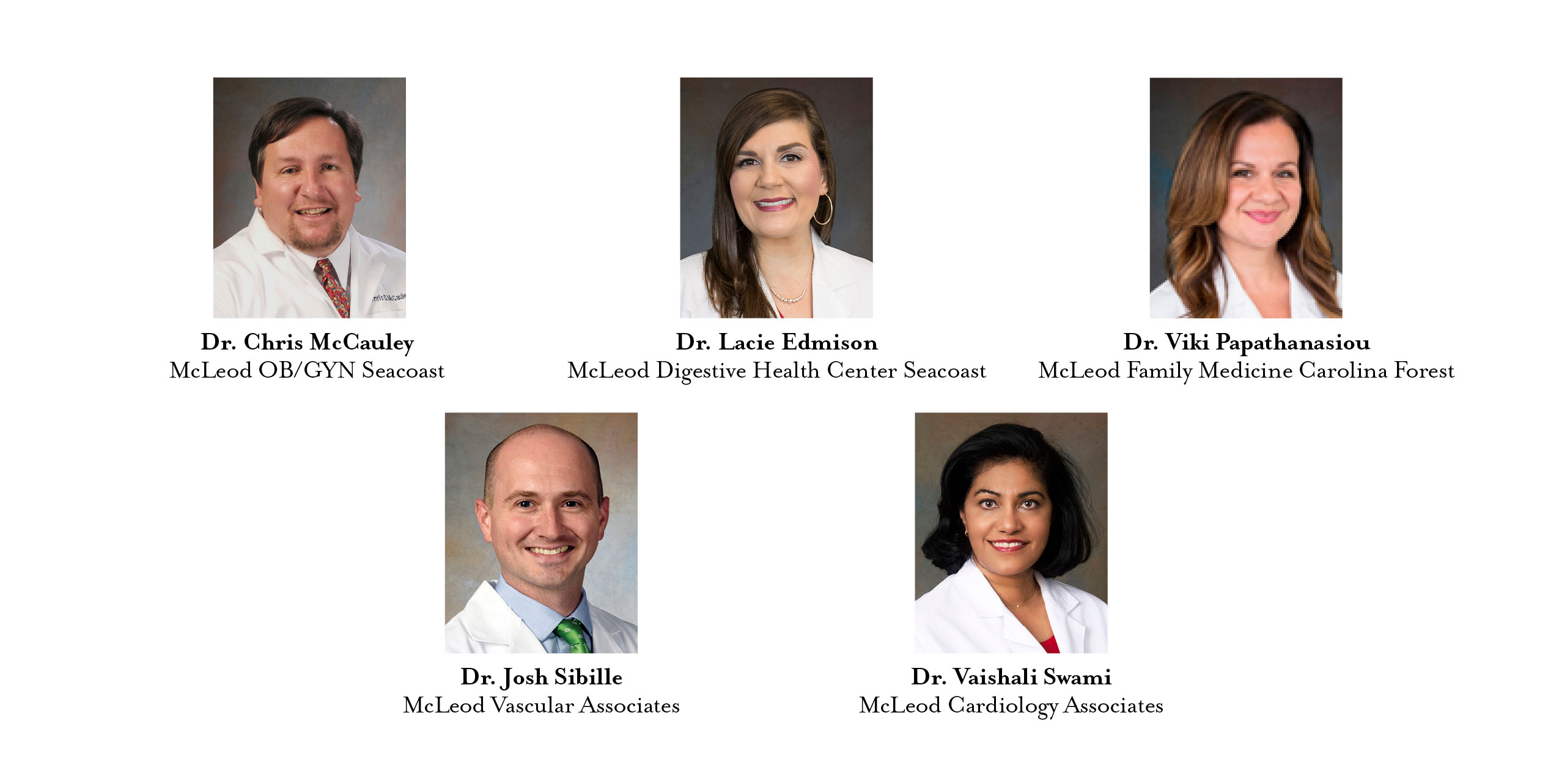 Register Here & Submit Questions
Questions will be answered during Panel Event.
* Required