Patient Family Advisory Profiles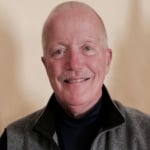 Dorr Depew
McLeod Patient Family Advisor
How long have you been a member of the Patient and Family Partnership Program?
I have been a member of the Patient and Family Partnership Program since 2019, following my participation in a focus group at McLeod Health Cheraw.
What has been the most challenging aspect of being a Patient Family Advisor?
One of the most challenging things about being a Patient Family Advisor is maintaining objectivity and providing useful input to assist in evaluating programs and services while drawing from my personal experience with McLeod as a patient. Our patient experience is vital – it's one of the main reasons we are PFAs — but we also need to take a step back and be sure we are evaluating objectively.
If you could choose one thing that staff should know about being a Patient Family Advisor, what would it be?
Patient Family Advisors play a unique role, acting as "informal evaluators" who are motivated by our connection with McLeod as patients or family members. We work with staff to provide a patient perspective and help improve services at all levels
What do you hope the future of the Patient and Family Partnership Program is for McLeod?
I hope the Patient and Family Partnership Program will grow in geographic reach and scope of work. McLeod covers a wide geographic area, and I hope we can build a group of PFAs who represent all of the communities we serve. I also look forward to working with staff in various departments to evaluate and improve services. That growth process has begun, and it's exciting.
What is the most rewarding aspect of being a Patient Family Advisor?
I enjoy providing a patient's perspective on various services and programs. It's rewarding to see changes or improvements that have taken place as a result of our input as Patient Family Advisors.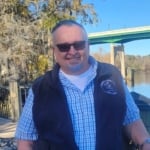 Ken Feaster-Eytchison
McLeod Patient Family Advisory
Why is it important to you that diversity in patient voice and partnership is represented in the PFP program? Why should it be important to McLeod?
Health care is not  "one size fits all." Different communities have different needs, and we all need to be heard, valued, respected, and supported. A patient should feel safe so they can communicate with their caregivers without fear of being judged or "othered." Human dignity should always be among the top considerations when working with patients and their families. Navigating health care can be a difficult and often traumatic experience for some demographics.  In order for the PFP program to meet those needs, the program encourages the inclusion of a diverse slate of volunteers. The Pee Dee region is made up of a very diverse population; in order to provide care specific to those populations, we must understand those specific needs. 
What's your hope for your impact on patient experience and care at McLeod Health?
As a PFA, I hope to partner in conversations of inclusion and help discuss the reasons that could make a patient/community have a great or poor experience with their healthcare provider. PFA's can help improve the overall patient experience.
In what ways can PFA's help healthcare providers better understand and meet the needs of patients and their families?
PFA's help open conversations and understanding regarding how patient experience can differ from community to community. They provide important insight into the needs and struggles of the communities in which they are a part.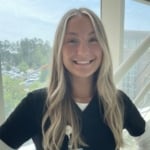 Kaylee Persson,
McLeod Patient Family Advisor
Being a new PFA, what has been the best part of the program so far?
As a new PFA, the best part of the program is being able to use my voice to create a change in healthcare. I appreciate the opportunity to bring my viewpoint to the discussion of patient experience and care. I enjoy knowing I am making a difference in the health of people my age and the needs of future patients.
Being both Gen Z and a PFA, what do you feel is most important for staff to know about healthcare for your generation?
I feel that it is important that healthcare is not a "one size fits all" concept. Patient care varies for each person and the differences need to be talked about more frequently. Different people need certain things in order to thrive and feel better. As the world is changing there are new health issues arising and people desire innovative care.
What kind of impact do you want to make as a PFA?
I want to make a positive impact on those who utilize healthcare services and those who will use them in the future. As someone who is going into the healthcare field, I see value in listening to the community's voice and putting their ideas into action. I hope to make an impact on the future of McLeod's care for young people. I hope that PFA's will continue to encourage our providers to focus more on patient care rather than just science and numbers.
If you could choose five words about the importance of patient and family partnership, what would they be?
Evolving, impactful, crucial, equitable, and synergistic.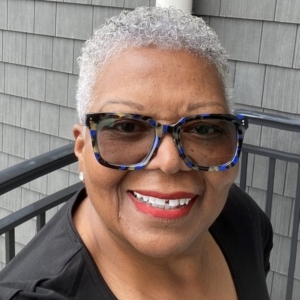 Janet Spry,
McLeod Patient Family Advisor
Why was it important to you to become a Patient and Family Advisor for McLeod?
It was important for me to become a PFA because I love win-win situations. My being involved in discussions about accessing health care gives me the opportunity to share my personal and professional experiences. While sharing my insight and thoughts of the needs of my community, I can be available and objective in helping the McLeod providers meet patients/consumers at various levels.
Share one hope that you have for partnering with McLeod staff on improving patient experience at McLeod.
I hope that I can gain more understanding of the McLeod healthcare resources and services that are available to our community. I am committed to using/sharing my knowledge to help others in every way that I can.
What has been the best thing about being a Patient and Family Advisor?
So far, the best thing has been my interaction with the team on Friday, July 14. It was awesome to be in the company of support staff that have a genuine concern about patient experiences. I observed team members working together to make it work for the patient  and the medical staff — access, care, understanding and experiences. I have experienced support staffs that were so specialized until it was very hard for them to see the other side or the bottom line, but this team was all in.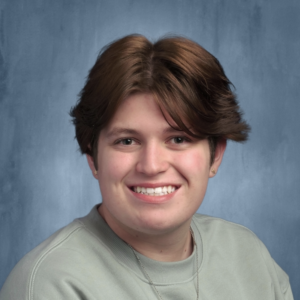 Dante Zaffino,
McLeod Patient Family Advisor
Being the youngest McLeod Health PFA, why was it important to you to be involved in the Patient and Family Partnership program?
Being a high school senior, I am spending my summer volunteering with McLeod and working with patients. I am a McLeod patient, and as a voice of the next generation of healthcare providers and patients, it's important to be heard now so we can all benefit in the long run.
How does partnering with young people help McLeod Health deliver the best care for the younger generation?
Younger generations are typically overlooked in healthcare. Partnering with younger PFA's will help McLeod understand the needs and wants of my generation and could potentially set McLeod apart from other healthcare systems.
What is missing in healthcare for younger people?
Younger generations don't always share the same values and ideas of previous generations, especially when it comes to healthcare. And the needs of younger people are much different now than ever before. With higher rates of depression and mental health needs along with a need to be treated as an individual, there is an opportunity to learn and change to make sure healthcare is understanding and meeting these needs even though they are different.
What do you think is important to younger patients in healthcare?
Cost and easy access to care is something that is important to the younger generation.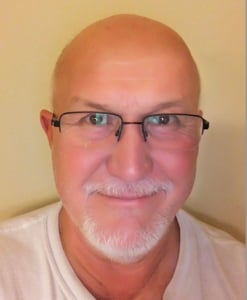 Stephen Hutchings
McLeod Patient Family Advisor
How is patient partnership at McLeod different than other health systems you have been a part of?
The patient partnership at McLeod is very much a cooperative and inclusive team effort between all involved parties (i.e. medical professionals, administrative personnel, patients, and family members). Across each PFA initiative, a diverse variety of inputs, suggestions, and opinions are raised, considered, and evaluated in order to continually improve and refine the level of healthcare treatment and service that is needed in support of individual patients and their families. Since joining the team in early 2023, I have participated in a number of improvement initiatives and have found that the "Patient Voice" is truly a key driver in improving services for the better, something that I have not necessarily experienced within other organizations I have worked for or partnered with during my career.
Why is it important for patients to get involved in the improvement process?
I feel that it is very important that patients (and family members) become involved with the improvement process as they bring the "front line, real life, immediate needs" views and experiences of how medical treatments and decisions affect their physical and mental well-being during a time which can be quite stressful for everyone involved. Without these inputs, the medical teams can be missing a final "puzzle piece" that helps to improve treatment outcomes for everyone. Each patient and family is unique, so their input is extremely valuable. I encourage patients and family members to participate as a PFA to whatever level of time they can dedicate.
What is one thing you want staff to know about working with patients on a daily basis?
Patients are unique individuals, and each has varying needs that can change hour to hour, day to day. Experiencing a medical event can be quite stressful and daunting for anyone involved, so continued listening and communicating with the patient and their family members is key in terms of providing an improved and successful medical outcome during a medical stay.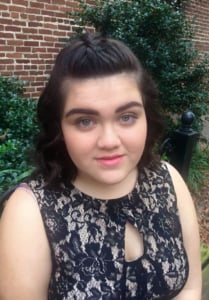 Shyla Hernandez
McLeod Patient Family Advisor
Why did you want to participate as a PFA?
Becoming a Patient Family Advisor has been important to me as an opportunity to share my voice and contribute to helping others. As a member of a minority community and as someone with a disability, I frequently navigate the medical system from the vantage point of a patient as well as a family member supporting someone experiencing a medical problem. As a volunteer in this capacity, my thoughts and ideas are not only acknowledged but also valued when concerns or questions are presented. I want to know that my unique experiences and background are helping to shape McLeod Health into the best and safest environment for every person.
Share why it's important for McLeod Health staff to listen to and partner with the communities you are a part of.
It is important staff at McLeod Health always be aware and mindful of the communities from which not only I, but also others, belong. While it may sometimes seem irrelevant to my medical case, these community ties are an important part of who I am and how I may view healthcare overall.
Recognizing our opportunities for improvements and the challenges of a diverse community is essential, and being open to understanding their impact on my overall well-being is a vital aspect of establishing a trusting relationship within a healthcare setting. Healthcare staff who are willing to learn and collaborate with people from a wide variety of backgrounds, cultures and socioeconomic or emotional needs can bridge the gaps between different communities. This openness fosters an environment where everyone not only feels welcome but also experiences the highest level of care.
What are your barriers to receiving the right care as well as what's the most helpful in getting the right healthcare?
Through the years, I have experienced various barriers when receiving healthcare, many of which can be attributed to the different communities to which I belong. Throughout my experiences as a patient, I've felt that certain biases can cloud the judgment of healthcare professionals before I have the opportunity to introduce myself and share my story.
The most effective approach to receiving the right healthcare for me has consistently involved asking that healthcare professionals have an open mind. Providers and staff should recognize that I am more than just a patient; I am a person with a unique range of experiences and needs. While I seek treatment in a healthcare setting, it's equally important to remember that what truly makes care accessible is the way I'm treated no matter my age, race , or gender. I should be cared for as if I were a family member or a friend, and this what I advocate for others along their healthcare journeys.
If you are interested in becoming a McLeod PFA, click the Apply Now button below, or please email Shannon.Haney@mcleodhealth.org.